Coconut shell charcoal briquettes are made from used coconut shells, a by-product of the coconut industry. As no trees are felled or deforested in making coconut charcoal, it is widely acknowledged as being more sustainable and better for the environment than normal timber-based charcoal.
Egg Coconut Charcoal is used widely in USA & Europe market with big & famous brand like Fogo, Kingsford, Weber,…. by it's outstanding characteristics. Coconut charcoal performs very well. It lasts much longer and burns far hotter than normal charcoal.
1. How to make it?
Coconut shell briquettes charcoal is made from raw coconut shell with briquette machine. The factory uses starch that is very safe for heath as adhesives.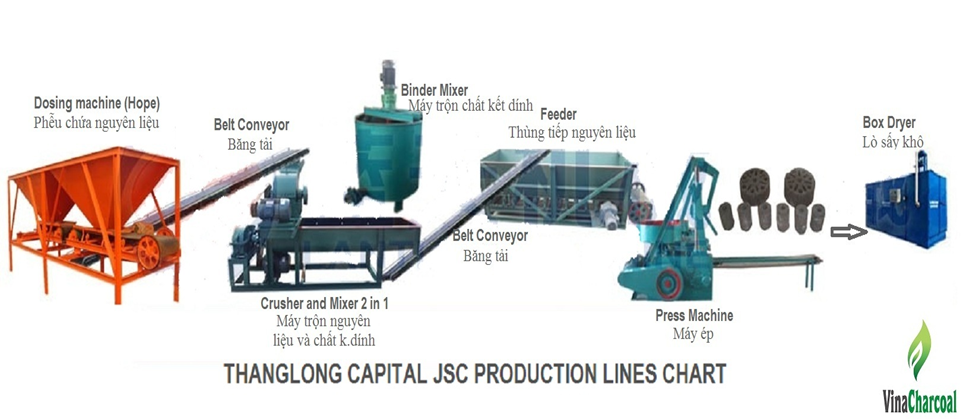 T
he general characteristics of coconut charcoal:
- Very easily in ignition, temperature in minutes
- Safety, Non Toxic
- Ordorless, Smokeless
- Long Burning Time
- Very good taste
- More economical
- Environmental Friendly
2. Why Is It Popular?
It creates the best your grilling experience. Packing in small bag 2 kilos, 3 kilos, 5 kilos, 7 kilos, people buy them for family cooking, family barbecue & picnic. A simple design is great for grilling, smoking, and baking. Grilling with coconut shell charcoal means you have a sustainable product that is environmentally friendly. The smell of the charcoal is rather neutral .
3. Vinacharcoal has capacity of coconut charcoal.
Our premium charcoal briquette are carefully produced from pure selected coconut shell and processed by skillful hand to to deliver the quality. We have a big factory cover square 1000 m2. By our current capability, we can produce in several packing and sizes.
4. Contact Rossie for the best price.