With charcoal using in grill barbecue & heating, many people know that Sawdust Briquette Charcoal called as King Charcoal. Vinacharcoal has developed new briquette from Natural Wood Charcoal. What is the different between Wood Briquette Charcoal and Sawdust Briquette Charcoal?
There are
3
mains differences:
- The shape
Both kinds of charcoals are make in hexagon or square shape with the conter hole. The hold diameter is about 1 cm for pushing burning and reducing the smoke.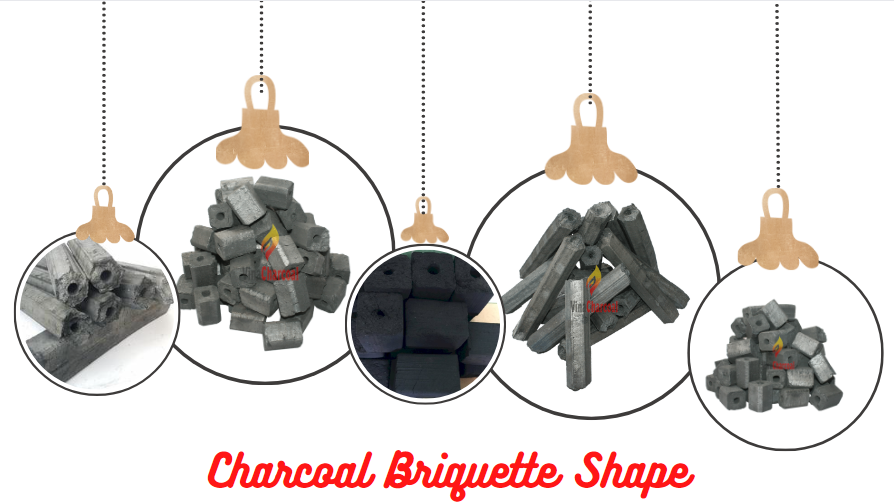 - Materials & Production Process
- Burning Characteristics.