Sawdust Briquette Charcoal & Wood Briquette Charcoal is 2 kinds of charcoal that user appreciate because of long burning time, less ash, odorless & smokeless.
What is the different between Wood Briquette Charcoal and Sawdust Briquette Charcoal?
With charcoal using in grill barbecue & heating, many people know that
Sawdust Briquette Charcoal
called as King Charcoal. Vinacharcoal has developed new briquette from Natural Wood Charcoal. What is the different between Wood Briquette Charcoal and Sawdust Briquette Charcoal?
There are 3 mains differences:
1. The shape of natural wood briquette & sawdust briquette
Both kinds of charcoals are make in hexagon or square shape with the conter hole. The hold diameter is about 1 cm for pushing burning and reducing the smoke.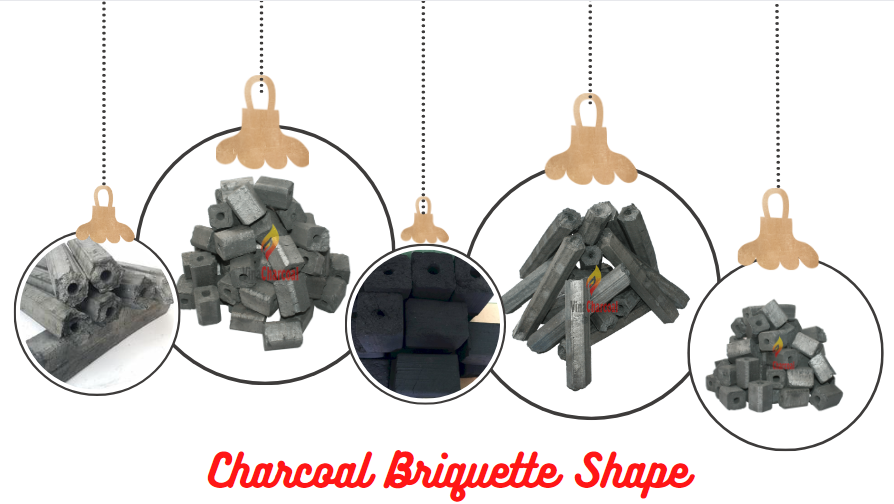 Sawdust briquette has longer size than wood briquette, while sawdust charcoal has length from 5 cms to more than 42 cms, wood briquette charcoal length is around 5 – 15 cms.
2. Materials & Production Process Of Charcoal
The big differences is material, sawdust charcoal is made from wood sawdust which is a by-product or waste product of woodworking operations such as sawing, milling, planning, routing, drilling and sanding. It mixed together by itsefts resin, here are details processing.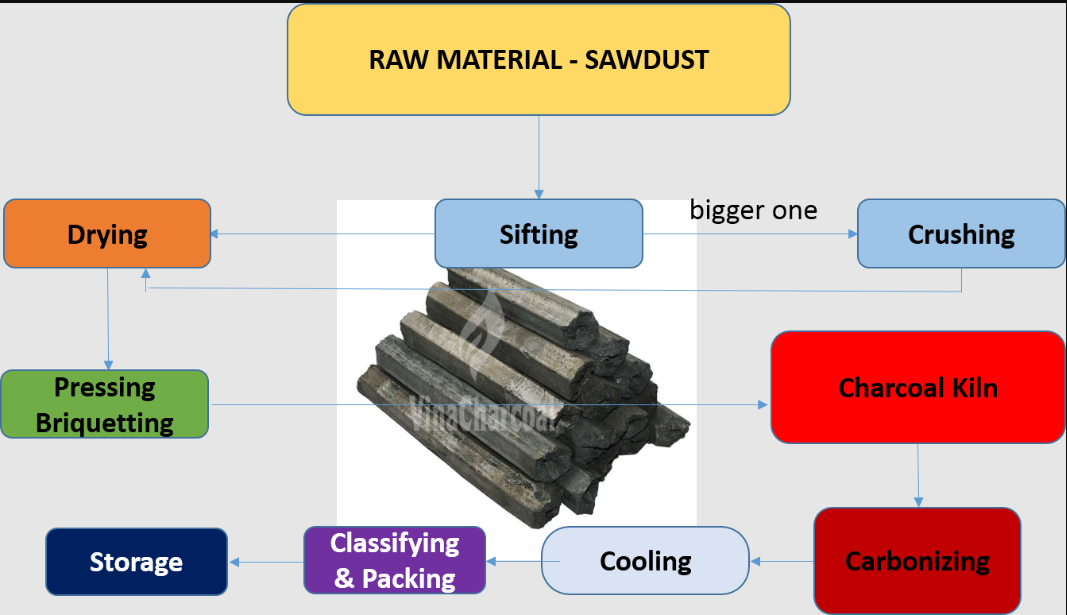 With wood charcoal briquette, the materials are wood charcoal. When briquetting process, some small amounts of adhesives be added. The process sames as process of coconut charcoal.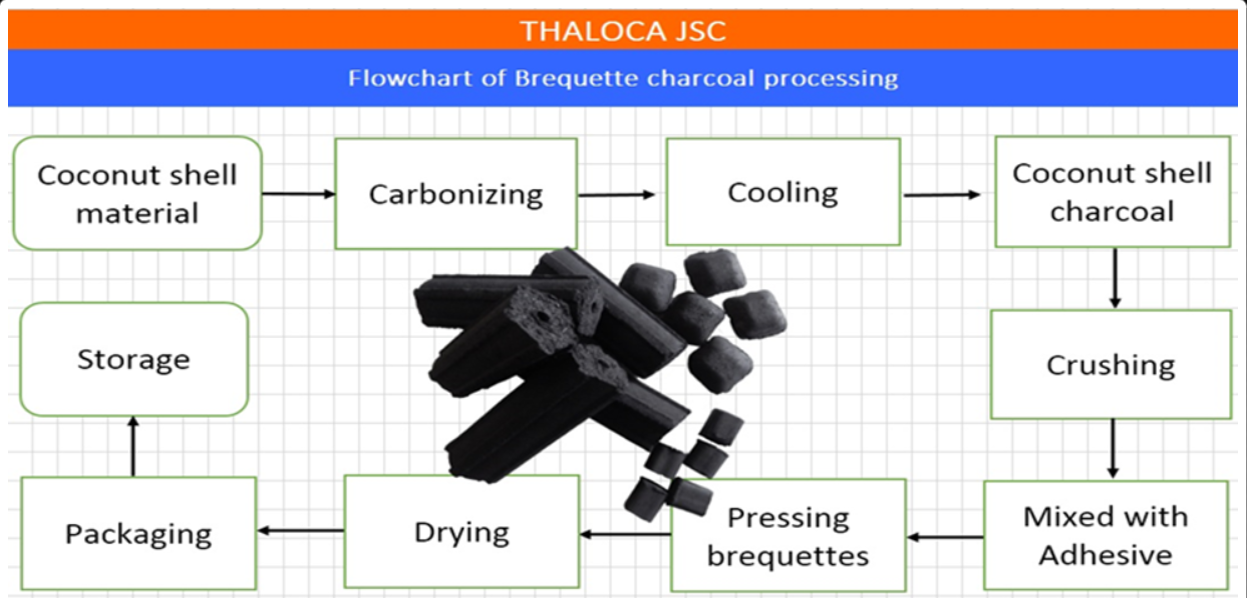 3. Burning Characteristics.
| | |
| --- | --- |
| Sawdust hexagon charcoal is known as the best charcoal for heating & barbecue with burning time from 5 - 7 hours. Very less ash is it's outstanding characteristics. Wood Charcoal Briquette burns arounds 4 hours with more ash, it is very convenient for BBQ beef, bread….. | |
Both sawdust briquette charcoal & wood briquette charcoal are used popularly recently. Contact us for the price of each.