Wood Black Charcoal is natual charcoal that used widely, i know as the traditional charcoal for BBQ. Because of it's safety, it is the first choice for restaurant & individuals.





Black Wood Charcoal – How Does It Come?
1. Wood stick:
" No cut the tree". Yes, we use wood from garden planting, all are under control of goverment. The tree that has enough old or it's branches made use of. Wood is cut, sawed into sections with length 40-50cm, diameter 5-20cm and placed in the kiln and then ignited at the door of kiln
Diameter of kiln: about 8-10m , can handle 20-30 tons of wood. Construction techniques also require the highest technology is the arch stage. In Vietnam, more than 90% charcoal number are handiwork product. Iron kiln not applied.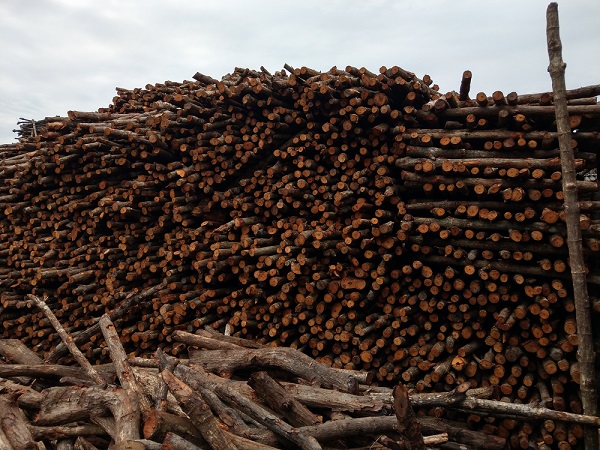 2.Carbonizing:
Circle time of carbonizing product is 8-12 days, with temperature from 400 to 600˚C. Technician will observe the level of fire and color of the smoke, then gradually close the door of the furnace so that wood will burn in an anaerobic environment. After all wood are fully burned to charcoal in the kiln. This process can be sucessed or not based on personal experiences. And Vietnamese are very skillful, we are creating the best quality charcoal in the world.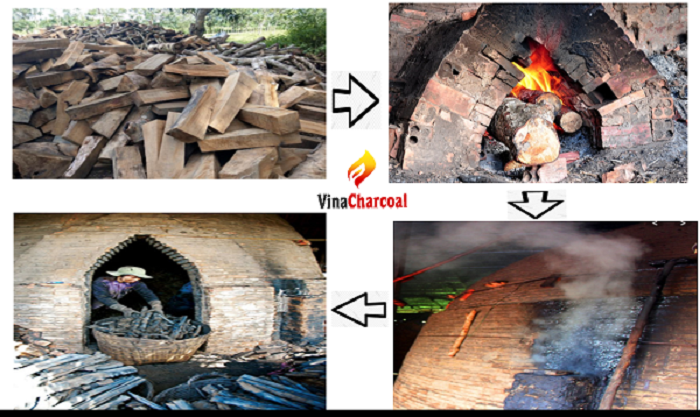 3. Cooling and kiln out:
After carbonizing process, Cooling time: 6-8 days is next step. K
iln door will be completely closed and wait charcoal to cool. The charcoal is 100% totally carbonizing, reach standard moisture. Minimum of 14 days of pre-cooling prior to packaging to ensuring safety when shipping.
4. Packaging
Black wood charcoal is cut size with the length from 20 - 22 cm, classified to diameter ranges. The customize packages: woven polypropylene bag, colorful PP bag, coucher bag, or carton box, they use widely. You can find the advantages & disadvantages of each packages in : https://charcoal.vn/charcoal-packaging.html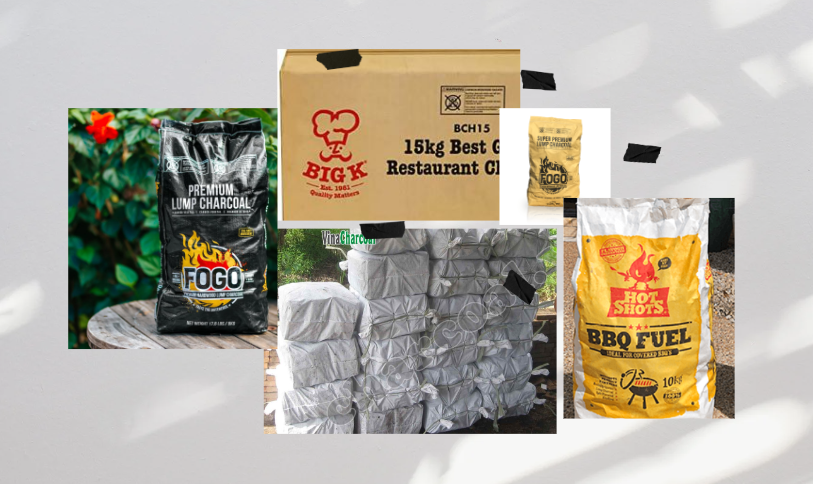 5. Our Garden Black Wood Charcoal.
- Longan Charcoal : https://charcoal.vn/longan-charcoal.html
- Mangrove Charcoal : https://charcoal.vn/mangrove-charcoal.html
- Citrus ,Lemon, Pomelo Charcoal : https://charcoal.vn/citrus-charcoal.html
- Eucalyptus Charcoal: https://charcoal.vn/solid-eucalyptus-charcoal.html
- Coffee Charcoal : https://charcoal.vn/coffee-charcoal.html
- Khaya Charcoal: https://charcoal.vn/khaya-charcoal.html
Contact Rossie for the best price.